I finally got partnered up with Mariet from
Kittens-with-Mittens
for The Package Project.
We are asked to contact our package swapping partner
on what their likes and dislikes.
Here's a little about Mariet:
" I'm a freelance graphic designer and handmade brooch maker.
I'm crazy about animals. I have two cats, Bobbie & Snoekie and a Yorkie puppy named Morris.
I also love coffee, chocolate and cake.
And frying marshmallows on a candle...in fact I ate a few of those about 5 minutes ago :)
I love gardening and plants. Succulents are my fave.
I'm a big fan of all things vintage and pretty."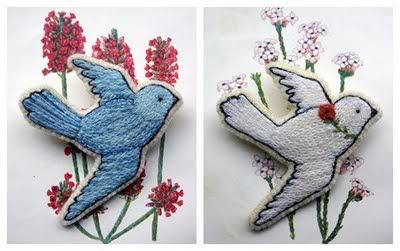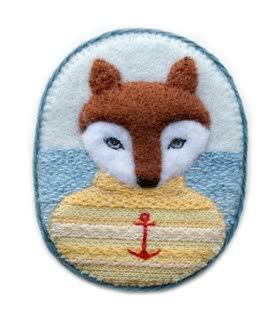 Mariet's handiwork.
What should I send in my package? (From Nadia's project instruction)

Packages can contain anything from trinkets representing your hometown or country to handcrafted gifts or art supplies or pretty stationery. If you own your own creative or craft business – feel free to share what you make with your partner, but don't only include items you create for your business. Your package needs to be varied and fun and chat to your partner and find out what they like. It could be nice to include a little handwritten note too.
So it's time to work on something fun!